San Jose, CA, 5/23/2019 - Seefried Industrial Properties and Clarion Partners are pleased to announce their purchase of the 10.7-acre site at 970 McLaughlin Avenue, San Jose, where they plan to build a 223,827 square foot Class A logistics/advanced manufacturing facility. The project is scheduled for completion first-quarter 2020.

Seefried and Clarion purchased the property from Jennings Holdings LLC, a subsidiary of Danaher Corporation, on April 26, 2019.

Architectural firm HPA, Inc. will design the new best-in-class warehouse and advanced manufacturing structure. Among other features, the design will include a 32-foot height clearance, 4000 amps of power that will be expandable to meet tenant requirements, and an ESFR fire protection system.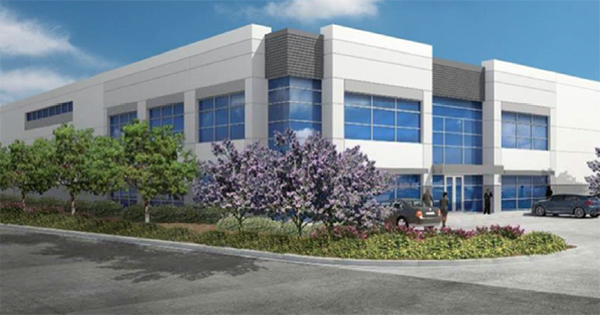 "Location is a key advantage for the property. The site offers immediate freeway access to Highways 280, 680, and 101, and the San Jose International Airport is close by," said Ed Hofer, Executive Vice President of Colliers International, who handled the deal with colleague Emerson Hofer on behalf of Seefried. "The quality of the space in combination with the location will appeal to an array of occupiers--from food users to tech companies to last-mile e-commerce firms."

"An infill project of this scale is rare to find; we were very excited to seize the opportunity," said Seefried Industrial Properties Senior Vice President Robert Guerena. "The limited supply of Class A projects throughout Silicon Valley makes for a very compelling investment." Colliers puts the current vacancy rate for Silicon Valley warehouse product at 1.7%.

About Seefried Industrial Properties
Seefried Industrial Properties is a leading professional industrial real estate firm that specializes in development, leasing, and management in core markets across the United States. Seefried develops in markets primarily focusing on Build-to-Suits with Tenants-in-Core as well as second-tier markets. Seefried Properties is headquartered in Atlanta, Georgia with regional offices in Los Angeles, Phoenix, Chicago, and Dallas. In business since 1984 and 100% privately owned by senior management, Seefried offers proficient guidance, a history of successful industrial development projects, and expertise in a comprehensive variety of building types. Seefried's multidisciplinary, in-house team of experts have the ability to put together the correct resources to execute industrial real estate development projects of any size and any province. Focused on our customers' needs, we facilitate efficient and economical solutions that generate competitive advantages for our tenants and investors. Seefried Properties has built over $6 Billion in development volume in 25+ markets across the U.S as of May 2019.

About Clarion Partners, LLC
Clarion Partners, LLC is a real estate investment firm specializing in investments in properties. The firm seeks to acquire office, retail, industrial, multifamily residential, and hotel properties including the existing core assets and build-to-core projects. It invests with a value-add strategy in university-related real estate, select university markets, and student housing through the acquisition and development of on-and-off campus projects. It seeks to invest throughout the United States, United Kingdom. Middle East, Eurozone, and Mexico. The firm offers both commingled fund and separate account formats to institutional and individual real estate investors. It acquires 100 percent ownership interests, forms joint venture partnerships, provides equity to developers, and purchases mezzanine debt. Clarion Partners, LLC was founded in 1982 and is based in New York, New York with additional offices across North America, Europe, and South America. Clarion Partners, LLC operates as a subsidiary of Lightyear Capital LLC. As of April 13, 2016, Clarion Partners, LLC operates as a subsidiary of Legg Mason Inc.

About Colliers International
Colliers International (NASDAQ, TSX: CIGI) is a leading global real estate services and investment management company. With operations in 68 countries, our 14,000 enterprising people work collaboratively to provide expert advice and services to maximize the value of property for real estate occupiers, owners and investors. For more than 20 years, our experienced leadership team, owning more than 40% of our equity, have delivered industry-leading investment returns for shareholders. In 2018, corporate revenues were $2.8 billion ($3.3 billion including affiliates), with more than $26 billion of assets under management.

Learn more about how we accelerate success at corporate.colliers.com, Twitter @Colliers or LinkedIn.

For more information, please contact:

Mr. Ed Hofer
Executive Vice President
Colliers International
Ed.hofer@colliers.com
+1 408 482 4182

Mr. Robert Guerena
Senior Vice President
Seefried Industrial Properties
RobertGuerena@Seefriedproperties.com
+1 602 714 4150
Download the press release here: 2019 05 Seefried Industrial Properties and Clarion Partners Launch New Warehouse Project in San Jose
---