Demand for industrial space is so strong that even an expected recession is unlikely to throw it into negative numbers, according to the national director of industrial research for the commercial real estate brokerage Colliers International.
"There are definite headwinds out there. We don't see that hitting the market to the point that we see negative movement," said James Breeze, adding that any future recession is likely to be far softer than the last one.
A consensus among some economists is that an economic downturn is likely in 2020 or 2021, but Breeze's forecast remains optimistic.
"Looking forward, we continue to see positive momentum in the market," Breeze said, citing what he called "really strong fundamentals" such as a low unemployment rate, record low vacancy rates averaging 4.9 percent nationwide and asking rental rates at an all-time low.
National Industrial Conference
Breeze was in San Diego recently for a gathering of more than 300 of Colliers' brokers and client at the firm's 2019 National Industrial Conference.
Breeze said demand for industrial space in San Diego is driven in part by an expanding life science market and San Diego's emergence as a growing market for last-mile delivery space, citing as an example four-story industrial building being constructed for Amazon in Otay Mesa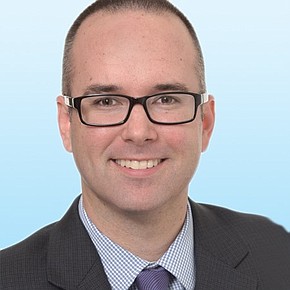 "You could see more of that happening," Breeze said. "It's mostly the demographics in the area. There are so many young people in the region that are looking for next-day delivery, same-day delivery," Breeze said.
By Colliers' estimate, 30 percent of the people who live in the San Diego region are millennials — roughly people aged 23 to 38.
"It's super exciting, all the dynamic things that are happening in San Diego," said Andy LaDow, San Diego regional manager of Colliers.
LaDow said that the San Diego industrial market has absorbed about 1.5 million square feet of space annually for the past five years.
Institutional Investors Enter
Recently, there's also been an influx of big institutional investors looking to buy industrial property in San Diego because of the region's strong economy and scarcity of land, which drives up rental prices.
Colliers, in its industrial market report for the second quarter of 2019, noted that more than 1.8 million square feet of new industrial space is under construction.
The firm also reported that the industrial vacancy rate countywide was about 5.3 percent, but LaDow said that it has since dropped to equal the national average of 4.9 percent.
As of the second quarter of 2019, industrial building owners were seeking rents averaging $1.17 a square foot according to Colliers.
"This equated to an 11.4% increase in one year," said Christopher Reutz, San Diego regional research director for Colliers.
At the end of the first quarter of 2018, asking rents were $1.05 a square foot.
"That stood as the largest increase in a year that was driven by an extremely tight market with low vacancy and robust demand," Reutz said. "Over the past three years, the industrial rate increased an average of 4.7% annually and 5.9% annually over a five-year period."
Looking ahead, Reutz said industrial rental rates in San Diego County will likely increase by 6% to 9%.
Reutz was a little more cautious than Breeze, cautioning that is projection "assumes the market is not affected by some adverse effects of a recession, prolonged trade war or other external conditions," Reutz said. "Forecasting beyond a year out is elusive considering so many conditions and issues that may affect the market."
---